Interview with M. David DJAOUI
Project manager at GSF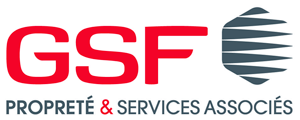 Established in Paris in 1963, the GSF group is a cleaning, hygiene and associated services company that operates in a large number of sectors (airports, food-processing, manufacturing, logistics, nuclear, etc.). The group currently employs a workforce in excess of 35,000 located in France and at various international sites.
Priding itself on being close both to its staff and its customers, GSF is first and foremost a people-based company, placing a great deal of importance on values such as quality, proximity, accountability and independence.
Improving the traceability of the work carried out by its teams
"The basic issue was to provide traceability for the work carried out by our teams," says Mr Djaoui. "Previously, they were tracked on paper, with each cleaning agent keeping a manual record of the time he or she was on site and the work done. So the aim was to make this traceability easier, particularly in more sensitive sectors such as pharmaceuticals."
GSF went looking for a solution that would give it a reliable method of tracking the work carried out. Despite the relatively short deadlines involved, the company took the time to analyse the market before opting finally for the GMAO Full Web solution from AQ Manager. "There were various elements behind this choice," details Mr Djaoui:
The solution itself, for its ease of use and simple way it can be set
The presentation of GMAO, made by the manager AQ Manager and prototyped with details specific to GSF
The people values of AQ Manager were close to those of GSF in terms of the importance granted to the human and family-related side of the business
A CMMS that's easy to use and totally suited to their needs
As you would expect, a few adjustments were necessary for this project. Basically, AQ Manager's CMMS is a maintenance management software package geared to tracking equipment and premises – and not just the cleaning work, which is the case for GSF. "But the teams at AQ Manager modified it so that it fits in perfectly with the constraints of the cleaning sector, as well as with the specifications of our customers."
CMMS Full Web was also tweaked to cover GSF's associated services, which is totally the case now. "Finally, we particularly appreciated how easy the AQ Manager solution is to use and set up. Being able to personalise it to fit in with our company was also a plus."
New contracts won; easier customer communication
"The AQ Manager GMAO Full Web solution has enabled us to win new contracts from customers wanting a computer traceability tool like the one we have introduced. It has also made communication easier with our customers by enabling them to access their reporting data directly and at any time."
GMAO Full Web saves huge amounts of time for the GSF teams, which no longer have to systematically compile and send reports by e-mail. It also saves time for customers, who receive information in real-time about the work done. All of the performance indicators are now centralised in AQ Manager, which restricts the sources of information.
Responsive support service
"Whether it's with the sales team, consultants/trainers or aftersales people, our relationship with AQ Manager is excellent. We particularly appreciate the responsiveness of their support team."
CMMS from AQ Manager: a scalable solution
In the future the GSF group intends to continue the opportunities provided by the CMMS from AQ Manager by interfacing it with other tools. "For example, why not link the AQ Manager software to the customer satisfaction surveys conducted based on smileys so that we can introduce new procedures when we receive too many negative responses?"
We would be delighted to discuss your needs and future plans with you